The Best & Most Comfortable Bedsheets of 2022 (Updated March '22)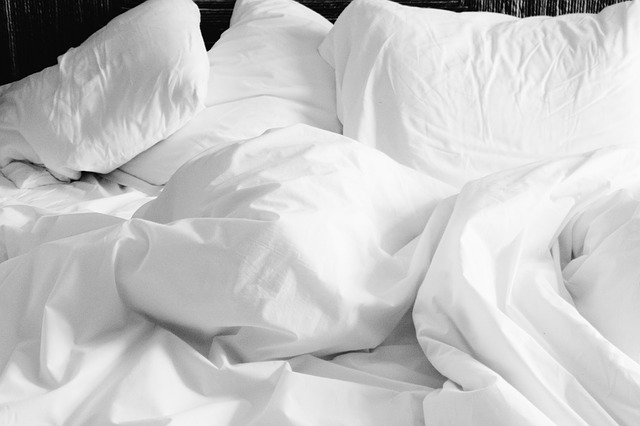 The bed sheets you choose can have a big effect on the quality of sleep you get each night. Even if you have a great mattress, having poor quality and uncomfortable sheets will make it hard for you to get any restful sleep. For this reason, it is important to take care when choosing a the best bed sheets.
After testing more than 40 sheet sets and spending 89+ hours researching and talking to experts, our recommended sheet set for the majority of people is the Pure Parima Yalda Sheet Set
There are many different variables when it comes to choosing a great set of bed sheets. Color, pattern, thread count, and material are all factors that help determine which set of sheets will provide the results you're looking for. This page is not only to help you determine the best bed sheets but to help you find the most comfortable bed sheets.
Jump to
This guide will help you understand the many different fabrics, weaves, and thread count options that are available in bed sheets, and what each offers.
Choosing the best bed sheets can be a difficult task. There are countless brands and styles of sheets these days yet not all are created with the quality you would hope to find. Some sheets are simply too thin while others don't live up to the promises of the manufacturer. We chose to compare 10 varieties and thoroughly reviewed 5 of them so you can get a better idea of what to look for when shopping. Each of these sheet sets is made of the finest materials and all would look great on your bed. So let's take a deeper look…
Top 10 Bed Sheets
Bedsheet
Thread Count
Material
Pure Parima Yalda Sheet Set
400
Egyptian Cotton
Cozy Earth
1200
Bamboo
Sheex
1000
87% Polyester
13% Spandex
Malouf
600
55% Cotton
45% Polyester
Shavel Home Products
610
Micro Flannel
Royal Hotel
650
70% cotton
30% Polyester
American Pillowcase
540
Egyptian Cotton
Nouvelle Legende
610
Polyester Microfiber
The Yalda Luxury sheets from Pure Parima are hands down my favorite bedsheets I've ever used. They are created from 100% Egyptian cotton and are lightweight, durable, and have a clean, silky look that mimics luxury hotels.
The Yalda sheet set features 400 thread count fibers and cotton certified by the Egyptian Cotton Association. This set is competitively proved and a great option for any age group. Egyptian cotton is known for it's luxury hotel cool feel and this sheet sets definitely lives up to this reputation. The Yalda set is available in white, ivory, tan, and grey to match any room or bedding style. The women thread count features a breathable, yet durable solution that is build to last for high quality sleep for years to come.
2. Cariloha – Best Overall Bed Sheets
"The Cariloha Crazy Soft Classic sheet set is one of the best sets of sheets I have ever owned! For years I struggled with nighttime allergies but after only one night under these sheets I was allergy free. I absolutely give this amazing product two "big thumbs up!"
This four-piece sheet set lives up to its name by being one of the softest around. Made from high-quality viscose and bamboo, this set will keep you super cool in the summer. In fact, this sheet set will keep you 3 degrees cooler than traditional cotton sheets which helps you sleep much better. The bamboo is woven into the sheets and naturally helps repel odors and allergens that often cause loss of sleep. This set comes with one king fitted sheet, one king flat sheet, and two king pillowcases. Another feature that so many people love about this set is that fact that it's eco-friendly which helps protect the planet. This luxurious sheet set is backed by Cariloha and comes with a lifetime warranty. So if you are not 100% satisfied with this product you can simply send it back for a refund. If you want to learn more read my full review or see our quick information chart.
3. Sheex – Editor's Choice
"I was given a Sheex Original Performance Sheet set for my birthday last summer and I simply love it! I used it in my summer home and man did it keep me cool while visiting. I would recommend this set to those who toss and turn at night due to nighttime sweating."
Are you looking for a durable yet comfortable sheet set for your king bed? If so, the Sheex Original Performance sheet set is the perfect product for your bedroom. This amazing set comes with a king fitted sheet, a flat sheet, and two king pillowcases. The fitted sheet offers you a precision fit that helps it stay tightly secured to your mattress giving you more control. Made from a blend of 87% polyester and 13% spandex this sheet set was designed with temperature in mind. Because of its unique blend, this set allows your body to stay cooler at night during those warm summer months. In fact, the set is 50% more breathable than traditional cotton sheets giving you lots of added comfort. Smooth against the skin, these sheets will surround you with the comfort you expect. For more information, please read my full review here.
4. Malouf – Best Budget Bed Sheets
"After winning this sheet set last winter in a charity raffle I was quite surprised at its quality. My husband who is very picky about what type of sheets he sleeps under was very happy with the Malouf set. He even suggested we buy a set for our daughter."
The Malouf 600 Thread Count Genuine Egyptian Cotton Single Ply Bed Sheet Set is one of the best. With its high thread count, you simply can't ask for more comfortable beddings. This king set includes a fitted sheet, a flat sheet, and two large pillowcases – all designed with durability in mind. The fitted sheet features a 22-inch-deep elastic pocket that will help it stay in place all night long. Beautiful satin hems add a bit of elegance to this sheet set and will look great on your king sized bed! Made from 100% genuine Egyptian cotton this set will wrap you in comfort and style. With a thread count of 600, you will never have to worry about this sheet set breaking down. Malouf has gone out of their way to design a beautiful and elegant king sheet set. If you want a thorough review, click here.
5. Cariloha Classic – Most Comfortable Bed Sheets
"These sheets are totally amazing! Last year I was in the market for new beds sheets and a friend of mine recommended the Cariloha Crazy Soft Classic sheet set. I was skeptical at first but boy was I happy with the level of comfort it offered me."
Do you love soft sheets? Who doesn't, right? The Cariloha Classic Sheets Set offers a level of softness unmatched by many other sheets on the market. Made from bamboo, this set is environmentally friendly and super comfortable at the same time. One of the best parts of owning this sheet set is the fact that you will stay much cooler at night. The bamboo material will allow your skin to breathe while still protecting you from the nighttime air. This same material also naturally repels allergens so you will sleep much better. The set comes with a queen fitted sheet, a queen flat sheet, and two queen pillowcases. But if you are not happy with the comfort and quality this sheet set provides you can return it and get a full refund. Cariloha stands behind all of their products and gives you a 100% guarantee. If you'd like to read my full review, please click here.
6. Mayfair's Hotel Collection – Best Egyptian Cotton Sheets
"These sheets are wonderfully soft as 100% cotton sheets should be…The sheets are a true 800 thread count, so they are very heavy for sheets. These are real, old-fashioned, 100% cotton. You will get a nice, soft, crisp feel from these sheets like you do at a high-end hotel. These sheets are definitely worth the money."
Egyptian cotton sheets are considered the most luxurious type of bed sheets. Egyptian cotton sheets are soft and comfortable, reminiscent of luxury hotel bedding. We recommend Mayfair's Hotel Collection 100% Egyptian Cotton Sheets. These sheets are considered to be the most luxurious and softest sheets you can buy and they feature an 800 thread count. If you'd like to read a comparative review of the best Egyptian Cotton Sheets, please click here.
Bed Sheets Buyers Guide
Popular Bed Sheet Fabrics
Bed sheets are made from many different types of fabrics. All these fabrics will feel different so it comes down to personal preference which fabric a person prefers. How a certain fabric feels is one of the most important factors people use in choosing a set of sheets. There are some fabrics that are more popular than others. We've listed the most commonly purchased fabrics below.
Most of the sheets manufactured are made from these four fabrics. The top choice, cotton, has many different variations that all feel unique. Cotton is the most popular choice for bed sheets among consumers. We'll go over the different types of cotton and provide their properties so you can determine which type of cotton appeals to you the most.
Combed cotton – Combed cotton has gone through a cleaning process that strips it of all impurities. During this process, all of the short fibers are also removed. Combed cotton is extremely soft and smooth and feels great to the touch.
Supima Cotton – This is another type of cotton that has a very soft feel to it. It is a durable fabric, making it a good choice for kids and college-aged students. This high quality, long fiber cotton is produced in the United States.
Muslin Cotton – This is the least soft of the cottons and is the material that is most often used for kids sheets. Especially the styles that have characters and prints on them. These sheets feel stiff and rough even after washing and drying, although it does slightly relax them to wash them before use. They will never have the soft feel of supima or combed but they are very durable and typically long lasting.
Egyptian Cotton – You've probably heard of this type of cotton in high-end hotels and other elite places. This type of cotton is the best of the best. It feels luxurious, super soft and is very high quality. This is the perfect choice for Bed and Breakfasts, guest rooms, and Master Bedrooms but is not the type you would want to purchase for young kids.
Silk/Satin – Most people either like or dislike silk and satin sheets. They are very luxurious feeling but one of the biggest complaints is the slippery quality they have which makes it easy to dislodge the corners if they are not fitted to the mattress properly. There are many benefits to using silk and satin sheets that consumers may not even know about. They're hypoallergenic!
Hypoallergenic – If you, or someone in your household, suffers from allergies, silk or satin sheets may be the perfect choice as they are hypoallergenic, making for much better sleep for allergy sufferers.
Durable – Most silk sheets are made from mulberry silk which is very durable. You will have to watch for snags which can easily occur but overall a nice, good-quality set of silk or satin sheets will last a long time.
Reduces Heat – Another benefit to using silk and satin sheets is that they are wonderful for reducing heat in the summertime. Anyone who gets hot on or under sheets knows how uncomfortable it can be. Silk and satin sheets reduce sweating and make sleeping in the summertime much more comfortable.
Flannel – If you are looking for the perfect set of sheets for keeping cozy and warm, you won't find anything better than flannel sheets. They are not a good choice for summertime as they can increase sweating. They are usually made from a combination of wool and synthetic material so beware if you have wool allergies because flannel can escalate them. Baby sheets are often made of flannel due to the softness they have but remember that they can increase heat in the summertime as well.
The Importance of Thread Count
Anyone who has ever bought sheets has heard of the term thread count. In general, the higher the thread count the more comfortable and luxurious the sheets will feel. Thread count is determined by the number of threads that run vertically and horizontally for each square inch of the fabric.
The more threads running vertically and horizontally per square inch, the softer the sheets will feel. The only drawback to high thread count sheets is that they tend to be much more fragile and rip easier than lower thread counts. They will also continue to soften up the more they are washed.
For this reason, if you are purchasing sheets for your kids, you may want to look for sheets that are in the 300-900 thread count range which are much more durable and longer lasting. You don't want to ONLY consider thread count but it will likely play a large part in the feel of the sheets you choose.

How Ply Affects the Feel of Sheets
The term "ply" may not be a familiar term to the average consumer but it determines the thickness and heaviness of your sheets. The number of fibers that are twisted together before they are woven into a sheet is the sheet's ply. The higher ply your sheets have the heavier your sheets will be. A heavier sheet means a more durable sheet as well.
The "Weave" of Sheets
The weave of a sheet creates the textured look and feel of the sheets. Weave is created by the threads interlacing with each other. The most common weave consists of one stitch over and one stitch under. There are a few different types of weaves used in sheets.
Pinpoint – With this particular kind of weave, there will be two stitches over and one under. This may not sound like much but this pinpoint weave makes the sheet nicer than a standard weave although it still isn't as soft as sateen weave.
Sateen – Sateen is not another name for satin, it is a type of weave. With a sateen weave there are four stitches over and one under which gives the sheets a glossy luster that is similar to satin sheets. Sateen weave sheets are very smooth and silky to the touch making them popular with those who are looking for a silkier sheet.
Percale – Percale is a common type of weave for sheets and one that you probably a term you have seen on some of the sheets you've bought over the years. Percale weave bed sheets are closely woven and much tighter than the standard weave. It does not have a gloss to it but is very smooth and crisp, making it a consumer favorite.Go to top
Bed Sheet Characteristics
How sheets feel when you lay on them plays a big part in whether you continue to use them or whether you replace them with another kind. There are different characteristics that certain weaves will provide. We've listed the differences below so you can decide what weave to look for that will also give you the feel you want.
Percale Weave – Sheets are lightweight, crisp and soft
Jersey Weave – These sheets feel like a soft, comfortable jersey knit T-shirt
Modal Fabric – Smooth sheets with a soft feel that is really comfortable
Cotton/Poly – These crisp-feeling sheets are a little stiffer than other types
Sateen Weave – Very luxurious, high-end, silky-feeling sheets
High Thread Count Cotton – Cool to the touch and very soft
Sizing Sheets Properly for a Perfect Fit
Mattresses come in all sizes and thicknesses. It is important to know what size your mattress is so you can get the right sheets. You will want to measure from the head of the mattress to the foot and then from one side to the other to get the overall length and height of your mattress.
It is also a good idea to measure the width of your mattress since the number-one complaint about sheets is that they don't fit down over the ends of the mattress properly and pull off during sleep.
It is not enjoyable waking up in the middle of the night with the fitted sheet pulled off and bunched up under you. Below we've listed the standard sizes of sheets sets for typical mattresses. You can use these as a guideline but for the best fit, measure your mattress and compare it to the sheets you are interested in…
King Size – A king size bed is the widest bed you can get. Another name for the King sized bed, although not as well known, is the Eastern King. It is a great size for those who co-sleep with the kids or for a couple that just likes to have a lot of room.
Pillow cases – 20" x 36-40" perfect for long, king-size pillows
Flat sheet – 108" x 102-106"
Fitted Sheet – 78" x 80"
California King – This tends to be more popular on the west coast, but there are people all over the US who prefer the extra length that a California King provides.
Pillow Cases – 20" x 36"-40"
Flat sheet – 102" x 110"
Fitted Sheet – 72" x 84"
Queen Size – A Queen Size bed is a good size for two people and is a common size used in hotel rooms and guest rooms.
Pillow cases – 20" x 36"
Flat Sheet – 90" x 102"-106"
Fitted Sheet – 60" x 80"
Full Size – Two small people can fit in a full size bed but it is more comfortable for one older teen, college student or adult.
Pillow case – 20" x 26"
Flat Sheet – 81" x 96" x 100"
Fitted Sheet – 54" x 75"
Twin Size – A twin size bed works for a young person and is the size found in most dorm rooms. They are also popularly used for children's rooms.
Pillow case- 20" x 26"
Flat Sheet – 66" x 96"
Fitted Sheet – 39" x 75"
XL Twin Size – Extra long twin size beds are good for college students and young adults who are taller. It is the same width as a regular twin but longer.
Pillow case – 20" x 26"
Flat Sheet – 66" x 96"
Fitted sheet – 39" x 80"
Bed Sheet Cleaning Tips
Once you found the perfect bed sheets that feel exactly how you want them to, it is important to clean them properly so they continue to feel great. These are some of the ways you can keep your sheets clean and fresh.
Water Temperature – Most sheet cleaning instructions say to use cold water when washing them. The danger in using hot water, even though it may feel like you're getting them cleaner, is that it will wear out the fabric much faster. It will also fade your colors and patterns. Be sure to use a detergent made for cold water to ensure the proper amount of cleaning.
Put the Detergent and Water in First – When you are washing your sheets, start the water, add your detergent, and then add your sheets. This prevents detergent from staining the sheets or not getting washed out completely.
No Bleach – Extras like bleach can weaken the fabric and cause it to tear or rip – yellowing is common too. If you want to get odors out use white distilled vinegar which will get rid of the odors and NOT leave the vinegar smell behind.
Change your sheets once a week. – While you can wash and reuse the same sheets each week, giving them time in between uses can extend the life of the sheets significantly. The best thing to do is get two sets and switch between them. Each set will only be used two weeks out of the month and that will definitely extend their life. Changing sheets weekly is healthier for you too, especially if you have allergies. Getting a clean set of sheets every week will reduce the number of allergens in the air for you to breathe and have to deal with.
Prevent wrinkled sheets – If you like your sheets to be smooth and wrinkle free, you can iron them. (Some people do!) If that isn't something you want to do, you can make sure you pull the sheets out of the dryer as soon as they are done and fold them neatly or put them back on the bed. If the sheets are in the dryer too long after it's stopped, they can become wrinkled. If this happens, re-dry for about 20 minutes with a damp washcloth or hand towel tossed in with them.
Endless Color and Pattern Choices
One of the greatest things and greatest challenges about bed sheets is the incredible array of color choices and patterns you have to choose from. It can be a huge decision to make, especially if you are buying two or three sets at a time. There are solid colors, stripes, florals, character sheets, and now some companies have 3D sheets that have images so incredibly vivid they look like they're coming right off the bed.
With all these choices how do you decide on just one color or pattern? If you are choosing just one set of sheets your work is really cut out for you as you will have so many choices to pick from. Then, if you are choosing 2 or 3 sets, it can really be a challenge.
The great thing about sheets is that they are a great, inexpensive way to totally change the look of your room. Even if you start with only one design. You can get different designs later to change looks. Choose what appeals to you, what matches the décor of the rest of the room, and what provides a soothing atmosphere.
Frequently Asked Questions
We receive a lot of questions about fabric, weave, ply, types of cotton, etc… Anything you can think of really. We compiled a list of all of the questions and our answers to them.
Q. What is the best thread count?
A. The best thread count will typically be between 200 and 800 depending on the specific qualities you prefer your bed sheets to have. Generally, the higher the thread count of the sheets, the softer they will be.
Q. What are the most comfortable bed sheets?
A. The most comfortable bed sheets are usually made from 100% cotton with a thread count of around 600-800. What you find the most comfortable may not be to someone else so be prepared to try a few different kinds if you are not super happy with your first choice.
Q. What is the softest bed sheets made of?
A. The softest bed sheets are usually made of Sateen, a type of premium cotton made with a satin weave that gives the sheets a very lustrous, soft feel.
Q. What are Egyptian cotton sheets?
A. Egyptian cotton sheets are considered the best of the best. They are made from two types of long-fibered cotton that is also called ELS or extra-long staple. It creates a soft, luxurious sheet that gets softer with age. They are very popular in upscale hotels.
Q. What are percale bed sheets?
A. Percale refers to a type of weave that is used to produce these popular sheets which is a flat, closely woven weave that is very tight and crisp. Percale sheets are finer than muslin and usually range in thread count from 180-300. They have a crisp, cool feeling that is very popular among consumers.
Q. What does the thread count in sheets mean?
A. The term thread count refers to the number of vertical and horizontal threads per square inch of the fabric.
Q. Is a higher thread count better?
A. Not necessarily. Once you go above 600 to 800 thread counts, the numbers start to become irrelevant in terms of better. The most popular thread count seems to be in the 400-600 range. Super high thread count sheets tend to be less durable and can tear and wear out a lot quicker also.
Q. What is a sateen sheet?
A. A sateen sheet is a sheet made from 100% cotton that has a higher thread count and is woven in a particular manner. Sateen sheets typically have a sheen to them and are woven from long-fiber or combed cotton threads that are soaked in lye and then acid which strengthens the cotton fibers and gives them more durability. It also gives them the signature sheen that sateen sheets have.
Q. What is a bamboo sheet?
A. Bamboo is a material that is becoming increasingly popular for bedding. It is sustainable, has natural antimicrobial properties, is softer than linen and cotton, and absorbs moisture as well. It is becoming more well-known due to one of the appealing features bamboo sheets have of keeping you cool in the summer and warm in the winter.
Q. Is a 1500 thread count good?
A. A higher thread count does not automatically mean a higher quality sheet. The material the sheet is made of and the type of weave that is used will make more of an impact when it comes to quality and comfort. Beware of manufacturers that artificially inflate thread count to command a higher price for the sheets. The most popular and comfortable thread count is usually in the 400-800 range.
Q. Is thread count important?
A. Thread count is not as important as some manufacturers would want consumers to believe it is. What determines the quality and comfort of bed sheets the most is the quality and type of the materials used in creating the sheets. Just because a sheet set claims to have a high thread count doesn't mean that you will automatically have high quality, comfortable sheets.
Q. Is Egyptian cotton better?
A. Yes. It is the fibers used in the creation of a sheet that determines its quality. Egyptian cotton fibers are considered to be the best due to their softness, length of the fibers and the fiber strength. Longer fibers make it easier to have a higher thread count and also make the fabric stronger.
Q. Is Pima cotton good?
A. Pima or Supima as it is also called is very similar to Egyptian cotton in quality. In fact, the only real difference is where it comes from. Pima cotton comes from the Southwest United States and Egyptian cotton is grown and harvested along the Nile River.
Q. What is the difference between percale and sateen?
A. The difference between these two is the weave used to create them. Percale bed sheets have a plain weave and have a matte finish and are described as crisp. It is more breathable and lighter in weight than sateen which makes them great for summertime and warmer climates. Sateen is woven in a way that creates a smooth, silky finish that has an appealing sheen to it. Sateen sheets are known for this luster and the way they hang.
Q. Do percale sheets wrinkle?
A. The density of threads that Percale sheets contain can cause the sheets to wrinkle more frequently if the thread count is higher than 400. Lower thread counts than 400 may not wrinkle as much but you may sacrifice comfort.
Q. What is the thread count of a fabric?
A. The thread count of a fabric indicates how many horizontal and vertical threads are woven into one square inch of the fabric.
Q. What is a good thread count for a duvet cover?
A. A thread count of 300 or more is good for a duvet cover
Q. What is a damask sheet?
A. Damask sheets have patterns that are made by different fabric textures. Many damask sheets are striped but rather than using two different colors the stripes are made by alternating to different kinds of weaves, typically a shinier weave and a matte weave so there is contrast. The majority of damask sheets have simpler patterns including stripes, polka-dots, and checkers.
Q. Is thread count 180 good?
A. 180 thread count bed sheets are considered good quality and make great sheets for a child's bedroom. It is a step above a basic, functional bed sheet set with a thread count of 150.
Q. What is cotton sateen fabric?
A. Sateen fabric is made using a special satin weave and is made from spun yards rather than a filament. The signature sheen and soft feel of sateen fabric comes from the satin weave structure.
Q. How do you wash sateen sheets?
A. Wash sateen sheets in a separate load than the regular laundry so buttons or zippers won't damage the fabric. Use the gentle cycle and cold water along with a mild laundry detergent.
Q. Are bamboo sheets better than Egyptian cotton?
A. This is really more about what you prefer in a sheet. Egyptian cotton is breathable and absorbs moisture from the body. It is also durable and very soft. One of the appeals of Egyptian cotton is that it gets softer the more you use and wash it. Bamboo sheets are more breathable than cotton and have the ability to wick moisture away from the body without sticking to the skin even in super-hot temperatures. It also has natural antibacterial properties making them a great choice for those with allergies. So while there is no clear answer as to which is best, there will be one that is a better fit for your specific needs.
Q. What is the highest thread count for bamboo sheets?
A. Bamboo sheets are very eco-friendly but it is also very soft. Most bamboo sheets that are sold to consumers are between 250 and 350 thread counts. Even this lower count will be softer and feel better than other types of sheets with higher thread counts. Anything over 350 is really unnecessary in a bamboo bed sheet and just runs the price up.
Q. What is the meaning of combed cotton?
A. Combed cotton is cotton that has gone through a special process that makes the fabric stronger, softer and even better feeling. During the production process the fibers of the cotton are literally combed with extremely fine brushes so only the straightest, longest, and strongest fibers are left. This process also gets rid of any impurities that are remaining after the seeds and dirt are removed in the first step.
Q. What is Egyptian quality cotton?
A. This is cotton that has the longest, finest staple of all the cotton fabrics. It is considered the best cotton available that produces the softest, most comfortable and most sought after bed sheets, towels, and other linens.
Q. What is the difference between Egyptian cotton and cotton?
A. Egyptian Cotton and regular cotton come from entirely different plants so the properties of each are different. The process in which Egyptian Cotton is harvested is also different to ensure that the fibers remain straight, unstressed, and intact. The longer fibers allow for finer yarns to be made which produces softer, stronger cotton. Regular cotton is still liked by many consumers, but it is not as soft and has more splices in it which happens from being harvested by machines.
Q. Why is Egyptian cotton so special?
A. There are several reasons that Egyptian cotton is special. This includes the special place it grows (Along the Nile River), how it is harvested (by hand) and the ability it has to create extra-long fibers. These extra-long fibers produce yarns that are thinner than regular cotton due to the longer length they have. It is also smaller in diameter but surprisingly it is stronger than other types of cotton. The smaller yarn allows for there to be more threads per sq. in. This creates lighter weight material that breathes well and that is stronger and softer than other cotton.
Q. What is combed yarn?
A. Fibers that have been laid parallel and combed with fine brushes that won't damage the fibers.
Q. What is carded yarn?
A. Carding is another process in which cotton is prepared to be used. Carded cotton is a little fuzzier than combed cotton due to the process which can either be done by hand or by machine. Machine carding will be a little less smooth.
Q. What is viscose from bamboo?
A. It is cellulose that comes from the bamboo plant and is typically used to make Rayon.
Q. How are sheets made from bamboo?
A. Bamboo is either processed chemically or mechanically to crush the woody parts of the plant and then natural enzymes are used to break down the walls of the bamboo into a big mass of mush so the natural fibers can be combed out and then spun into threads. These threads are then used to produce bamboo bed sheets and other bamboo linens as well.
Q. What is a Tencel sheet?
A. Tencel is a brand name of a special fiber called Lyocell. This is a type of rayon that is made from cellulose, most often from renewable sources. It is an eco-friendly option for those looking for those features. Tencel sheets are very soft, wick away moisture to keep the body cool and have antimicrobial properties as well.
Q. Is rayon from bamboo?
A. Rayon comes from regenerated cellulose fiber. The regenerated cellulose fiber is converted from a natural material that is raw and goes through a chemical process. Rayon can be created from the cellulose of wood, bamboo, cotton fiber, or paper.
Q. Can you use fabric softener on Egyptian cotton sheets?
A. No, fabric softener should never be used on Egyptian cotton sheets due to the conditioners it contains that can damage the fibers.
Q. How do you wash 100% cotton sheets?
A. Wash your 100% cotton sheets before you put them on the bed. Place them in the washing machine after removing the packaging. Pour in 1 cup of baking soda and wash in warm water (not hot) on a regular cycle but do not use detergent. Add 1 cup of white vinegar to the rinse cycle and reset the temperature to cold.
Q. What is combed cotton sateen?
A. Combed cotton sateen are made from 100% cotton that has a higher thread count and a luxurious sheen. It is usually made from combed cotton or can be made from carded or long-fiber cotton as well. The special process that produces the sheen and softness involves the threads being soaked in lye and then in acid.
Q. What is cotton satin fabric?
A. Cotton satin fabric has a luster that is similar to satin. It is soft to the touch and drapes beautifully on the bed. The special soaking baths in lye and acid that cotton satin goes through is what gives it strength as well as its pretty luster.
Q. What is Pima cotton?
A. Pima cotton is also called ELS cotton or extra-long staple. It is grown in Peru, Australia, and the southwestern US. It is extremely absorbent and durable and has long fibers that are similar to those found in Egyptian cotton.
Q. What are the most comfortable bed sheets?
A. There will be many different answers to this question due to the fact that people have different preferences. The most comfortable bed sheets are the ones that you like the best that meet your needs whether it is to stay cool and dry or you want something that is super soft. Decide what your specific preferences are and go from there.
Q. Is linen soft?
A. Yes, vintage linen is very soft and is very hard to replicate commercially with a mechanical process. It is durable and has a lot of benefits that make it a popular fabric.
Q. How do you keep a duvet cover in place?
A. Turn the duvet cover inside out and attach two 5" long pieces of fabric tape to all four corners. Once that is done, tie the fabric tape around each corner of the comforter.
Q. What is 60s cotton?
A. 60s cotton is a fabric with a certain thickness. Cotton comes in 4 thicknesses, 20s, 40s, 60s, and 80s. The measurement is determined by taking 1 pound of the thread and dividing the length of the thread by 840 yards.
Q. What does 500 thread count mean?
A. This means that there are 500 threads per square inch of fabric, 250 warp (lengthwise) and 250 weft (widthwise)
Q. What is cotton percale?
A. Cotton percale is a flat, smooth fabric that is closely woven and combed. It can come in 100% cotton or a blend of cotton/poly (usually 50/50). Thread counts usually range from 180 to 200.
Q. Are percale sheets soft?
A. Crisp is a better description of a percale sheet. They may get softer over time with multiple washes but these sheets typically feel cool and crisp against your skin making them very popular in the summertime.
Q. How do hotels keep sheets from wrinkling?
A. Lightly spritz the top of the sheet before making the bed. (lightly, you don't want it soaked) the spritzing will relax the creases and wrinkles and then you can make the bed tightly for a neat, crisp look.
Q. What is Turkish cotton?
A. Turkish cotton is grown in the Aegean Region. It is long-fiber cotton that becomes even fluffier, more absorbent and softer the more you wash it.
Q. What does 1800 Series mean?
A. the 1800 series refers to thread count for the sheets in the line.
Q. Is a 500 thread count good?
A. The most popular thread count with consumers tends to be between 400-800. 500 thread count fits right in the middle of that range. Remember not to ONLY look at thread count when choosing your bed sheets. The quality and type of the material will play a larger part in how comfortable and enjoyable your bed sheets are to sleep on.
Conclusion
When you take the time to choose a great quality set of sheets, you are also making an investment in the quality of sleep you get. Getting a good night's sleep is not just about getting the right mattress although that is certainly the foundation.
The combination of a great mattress and a great, high-quality set of sheets with the right thread count and weave will give you the comfortable sleep you're looking for. This will make a drastic difference in how well you sleep that you may never look at bed sheets the same again.
You will certainly be glad you learned the information provided in this guide. A good night's sleep is an important way to start your day. Be sure to purchase sheets that will help you achieve that good night's sleep – every single night.